Content powered by WordPress.
Billing powered by Stripe.
Restrict With Stripe is a free plugin that integrates WordPress and Stripe.
Use it to create a simple protected content site that leverages all the power of Stripe for subscription management.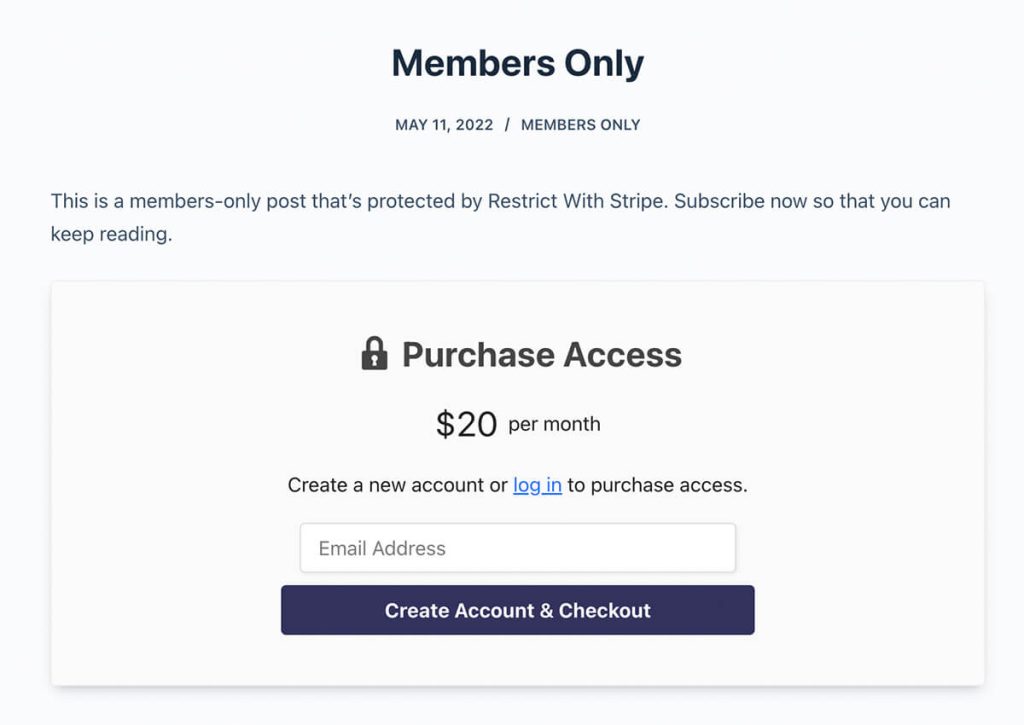 How it Works—3 Simple Steps
Connect Stripe to WordPress
Securely connect your WordPress site to your Stripe account in one-click—no API keys required.
Create Stripe Products
In Stripe, create a product and price for each one-time payment or subscription you offer.
Protect WordPress Content
Restrict access to the site content you want to sell by choosing a required Stripe Product.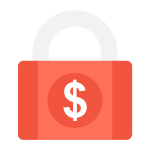 Protect All Kinds of Content
RWS dynamically checks a user's subscription status before loading protected content. Use it to lock down all kinds of WordPress content including: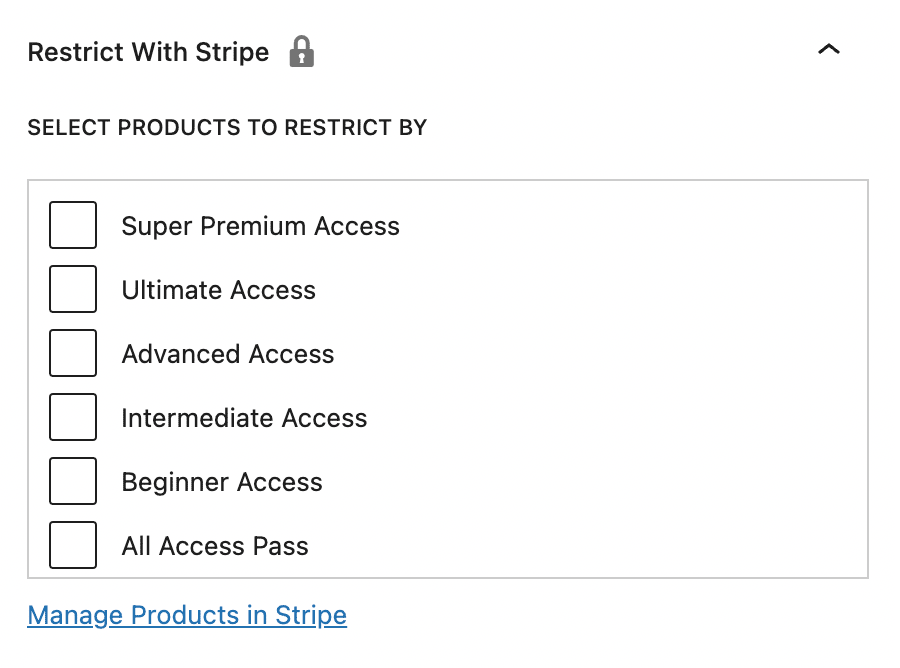 Restrict Access to a Single WordPress Page or Post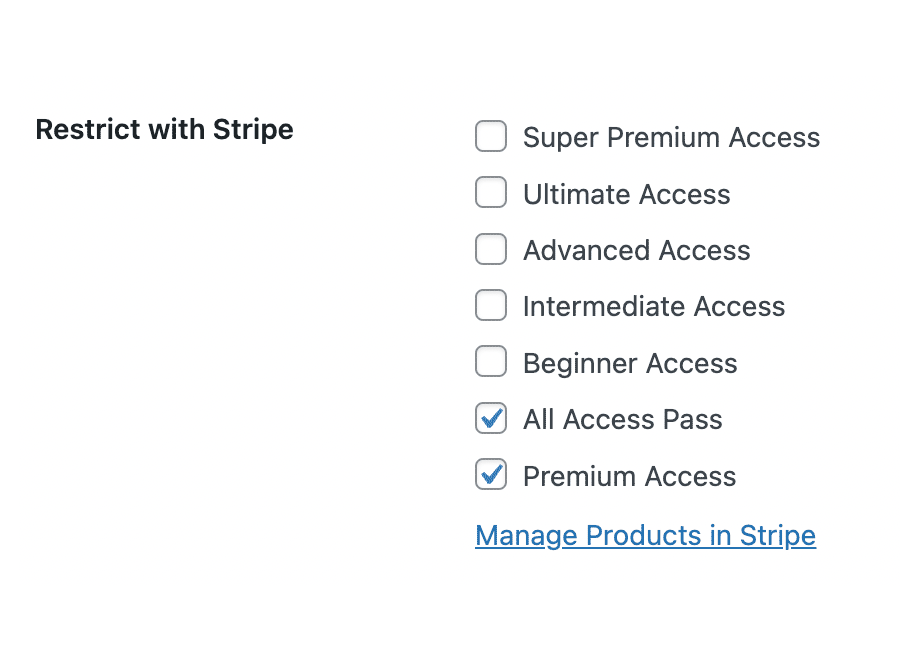 Restrict Access to WordPress Post Categories or Tags
Let Stripe Handle the Rest
Use Stripe for everything payment-related—from checkout to recurring billing. Users will enter the Stripe Customer Portal to view invoices, update payment methods, and manage subscriptions.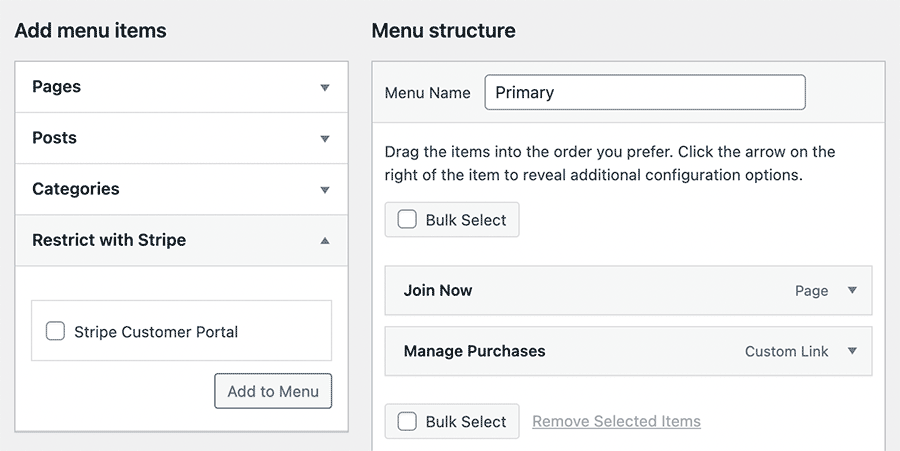 Add the Stripe Customer Portal Link to Your WordPress Menu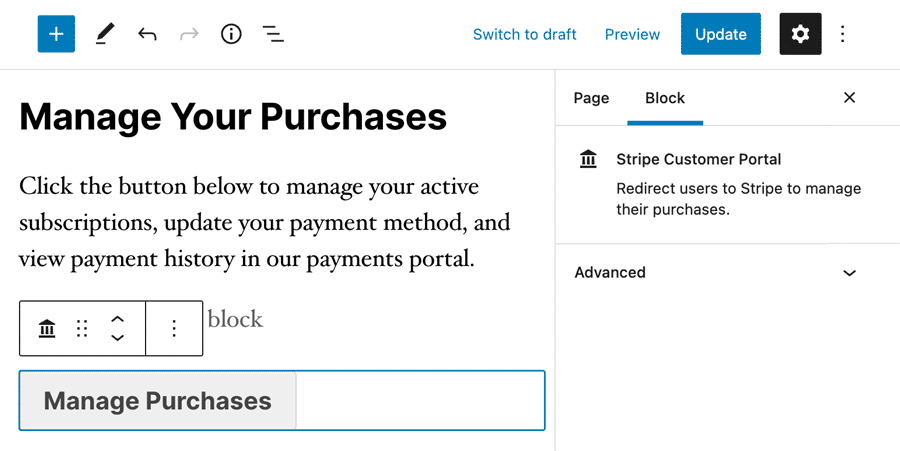 Or Insert the Customer Portal Block Into an Account or User Profile Page